Overseas Offices
Global
IIJ Group is developing our business in 8 countries. Our professional sales and engineers have full knowledge of local IT affairs provide full support to our customers.Click on city name to show cite information.
IIJ Global Solutions China Inc.
Location

Room 4202-4203, 42F, Huaihai Plaza, NO.1045, Middle Huaihai Road, Xuhui District,Shanghai, China, 200031

Phone Number

+86-21-8026-1899

E-mail

URL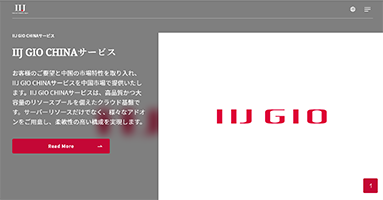 IIJ Global Solutions Hong Kong Limited
Location

Room 301, 3/F, Sun Hung Kai Centre,30 Harbour Road, Wan Chai, Hong Kong

E-mail

URL
IIJ Global Solutions Vietnam Company Limited
Location

16th floor, Daeha Business Centre, 360 Kim Ma street, Ba Dinh district, Hanoi, Vietnam

Phone Number

+84-24-3267-3521

E-mail

URL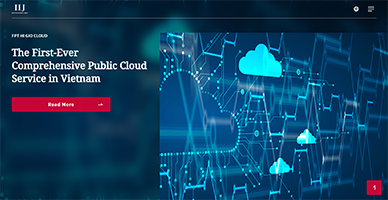 Greetings from the General Director
General Director Ryo Matsumoto
Even when compared with its fellow members that have achieved stunning levels of growth, Vietnam is one of the most widely anticipated upcoming countries from the ASEAN region. In its urban cities, the GDP per capita is over 5000USD, making it just one step away from catching up to Thailand. As their infrastructure development increases at a breakneck speed, so has foreign Japanese investments into the service and manufacturing industries of Vietnam. It is very likely that in the future, Vietnam will not only become a key location in manufacturing, but as a consumer market that the eyes will keep their eyes upon.
We at the IIJ group, strive to provide Japanese companies expanding their businesses to the Vietnam market, with services of the same high quality that they are accustomed to in Japan. By working collaborating with a Local ISP, we can provide services such as cloud services, with even more value-added.
Above all else, our mission is to fully support the operations of your business, and to ensure its expansion to Vietnam is as smooth as it can be.
IIJ Global Solutions (Thailand) Co., Ltd.
Location

55 Wave Place Building , Unit 18.02, 18th Floor, Wireless Road, Lumpini, Pathumwan, Bangkok 10330 Thailand

Phone Number

+66 (0)2-255-3601, 3602, 3603

E-mail

URL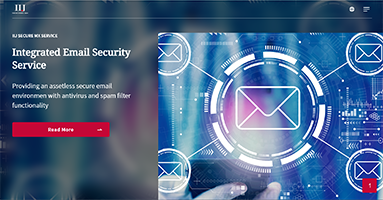 Greetings from Managing Director
Managing Director Hiroyuki Matsunaga
The Kingdom of Thailand is one of the most important countries for us, due to the fact that many Japanese enterprises have been operating for a long time, and that the country is located in the center of Mekong corridors which have been getting great attentions among rapidly growing ASEAN economies.
We, IIJ Global Solutions Thailand, provide ICT services to Japanese enterprises in Thailand and neighbor countries, taking advantage of the technological strength and long time know-how on network and cloud computing services that have been cultivated in Japan.
Under the influence of ASEAN Economic Community (AEC) kick off in 2015, business borders in this area are being eliminated, by such factors like the deregulation of custom duties, and the infrastructure construction of economic corridors.
In this movement, some Japanese companies are selecting "Thai plus One Strategy," to get the best by combining stable infrastructures in the Kingdom and the labor force in neighbor countries.
Additionally, there come more companies to start the operation in the Kingdom, to seek new business opportunities in the growing ASEAN region.
The movement is expected to keep going, and, even faster, from now on. Business firms will need to be prepared with the flexibility in their IT systems.
We can provide the flexibility to customers' business in the Kingdom. IIJ Group started the cloud computing service named "Leap GIO Cloud", by forming a joint venture company with the leading data center operator, T.C.C. Technology. "Leap GIO Cloud" has a wide range of service lineups from private to public, which will scale to any size of businesses in any industries.
By introducing the cloud computing infrastructure which is backed up with IIJ's long time expertise, I do believe IIJ Global Solutions Thailand will be able to contribute to your business growth, as well as the IT infrastructure efficiency.
IIJ Global Solutions Singapore Pte. Ltd.
Location

61 Ubi Avenue 1, UB Point #03-16,
Singapore 408941

Phone Number

+65-6773-6903

E-mail

URL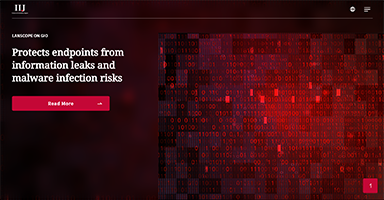 PT. IIJ Global Solutions Indonesia
Location

MidPlaza 1, 19th Floor Jl. Jend. Sudirman Kav. 10-11 Jakarta Pusat 10220, Indonesia

Phone Number

+62-21-571-0371

E-mail

URL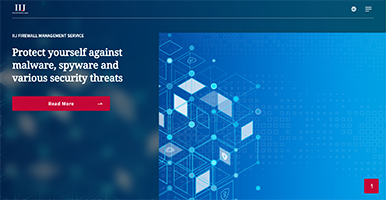 Greetings from our Representative
President Director Tokuo Nobuhiro
According to research published by Teikoku Databank Ltd., Indonesia is one of the top 4 choices for Japanese companies to expand in the ASEAN region. With speculations of China entering a recession circulating the market since 2015, there has been a trend of Japanese Companies increasingly shifting their focus towards the ASEAN market. Even amongst the ASEAN countries, Indonesia is exceptional in its abundance of natural resources, and purchasing power from its population that makes up to 40% of the population of the ASEAN region itself. Combined with the relatively cheap labor costs, Indonesia has become irresistible target for Japanese companies.
Seeing the market opportunity, IIJ already has expanded to the top 3 ASEAN countries which are Singapore, Thailand and Indonesia. Founded in 2015, IIJ Global Solutions Indonesia became IIJ's Indonesian office, which joined hands with the local giant telecommunications 'Biznet Networks Eto create the joint venture called 'Biznet GIO Nusantara E Leveraging the Cloud expertise of IIJ and the network resources of Biznet Networks, Biznet GIO was developed for and supplied to the local market, in turn greatly accelerating the adoption of Cloud Services locally. Despite Indonesia experiencing an exponential boom of smartphone users in recent years. Surprisingly, it still lacked a reliable local cloud service provider to meet the resulting needs, and has gathered over 2000 users/customer firms to date.
On the other hand, on top of having a relatively quick economic cycle, factors such as the sudden implementation of legal requirements to store data locally, has made it difficult for foreign-invested companies to install and operate systems in Indonesia. However, this is out of no major concern to Biznet GIO, as its provides flexible Cloud computing resources that are suited to utilization in such stories. Furthermore, we at Biznet GIO are also focusing on our efforts into providing Japanese-quality of security solutions to better supports and stabilizing the growth of our customer businesses here.
IIJ America Inc.(New York)
Location

55 East 59th Street, Suite 18C, New York, NY 10022

Phone Number

+1-212-440-8080

E-mail

URL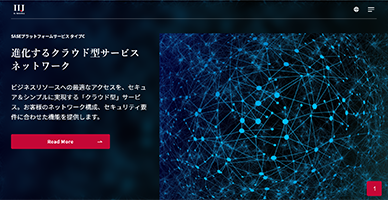 IIJ America Inc.(San Jose)
Location

2727 Walsh Avenue, Suite 101, Santa Clara, CA 95051

Phone Number

+1-212-440-8080

E-mail

URL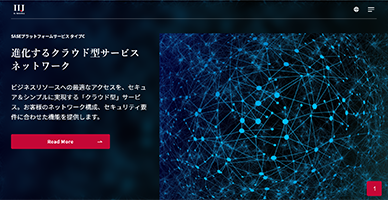 IIJ America Inc.(Los Angeles)
Location

19191 S Vermont Ave, Suite 820, Torrance, CA 90502

Phone Number

+1-212-440-8080

E-mail

URL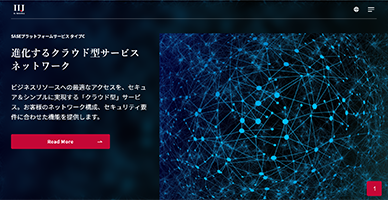 IIJ Europe Limited.
Location

1st Floor 80 Cheapside London EC2V 6EE, U.K.

Phone Number

+44-20-7072-2700

FAX Number

+44-20-7489-7411

URL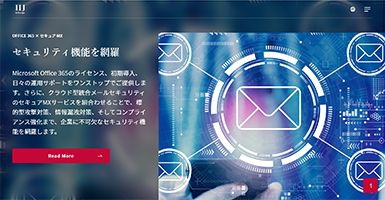 IIJ Deutschland GmbH
Location

Georg-Glock-Str.8,40474 Düsseldorf, Deutschland

Phone Number

+49-211-4570-400

E-mail